Owner / Designer - Tim Linahon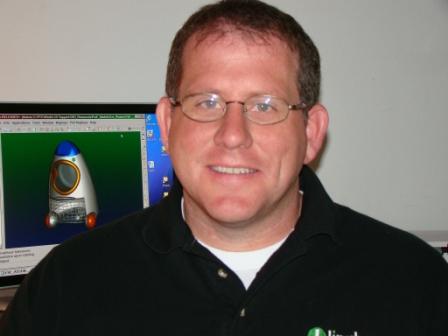 Professional Experience -
&nbsp &nbsp With a Mechanical Design Technology degree, I began my career in 1987 as a draftsman at Iowa Mold Tooling.
&nbsp &nbsp Soon after, I joined Maytag Appliances Research & Development group as a Mechanical Designer.&nbsp For over 18 year, I furthered my skills in new product development, injection molding and sheet metal design. &nbsp I began using Pro/E software in 1994 and now have over 20,000 hours of experience.&nbsp With the pending closure of Maytag in 2007, I launched Linahon CAD Solutions, Inc.
&nbsp &nbsp I strive to build and maintain trust with each customer.&nbsp &nbsp Having that kind of respect and working relationship is key to success.

Equipment -
&nbsp &nbsp - Fully licensed seat of PTC Creo/Pro Engineer software.&nbsp Capable of using any version
&nbsp &nbsp - PTC Pro/Engineer Advanced Assembly Extension
&nbsp &nbsp - Dell Precision High Performance Laptop for on-site or off-site work
Work Ethic -
&nbsp &nbsp Raised in a large family from Clear Lake Iowa, the strong midwest work ethic was instilled at an early age. &nbsp I know goals are achieved using the right skills with dedicated, honest, hard work.
Linahon CAD Solutions, Inc.
1310 Golf View Lane
Newton, Iowa 50208
&nbsp &nbsp &nbsp &nbsp Phone: 641-521-9036
&nbsp &nbsp &nbsp &nbsp &nbsp &nbsp &nbsp &nbsp &nbsp
E-mail - tim@linahoncad.com
&nbsp &nbsp &nbsp &nbsp &nbsp &nbsp &nbsp &nbsp &nbsp &nbsp &nbsp &nbsp &nbsp